Most of our guests have never ridden an e-bike before.
It allows people of different fitness levels to ride easily together even up hills.
You may no longer have a bicycle, but if you have ridden one before and are comfortable getting back on, then e-Biking is "better than easy" as Jason, one of our first-time riders said.
An e-Bike is simply an ordinary bicycle with a slimline battery that you might not notice at first glance and a small electric motor.
Before we set out, we take a few minutes to do the "conversion" from an ordinary bicycle.
There are no predators in the reserves but cycling is a dangerous activity so we take safety measures.
Although e-Biking is exhilarating, this is also a nature experience so your guide will set a relatively slow pace with frequent stops to share what makes the sightings so interesting.

Have you ever envied the people of Amsterdam commuting on bicycles through a flat city? Well, what thrills people is that eBikes effectively make the world flat. From the moment you change down a gear and go up the first rise, you are likely to be thrilled at the ease of it.

All guests must follow the speed of the guide for safety purposes. These e-Bikes can go up to 32 kph, which is double the speed we average so the first safety rule is not to overtake the guide.

Our guided tours avoid public roads where possible and use roads and trails in Reserves or on private property.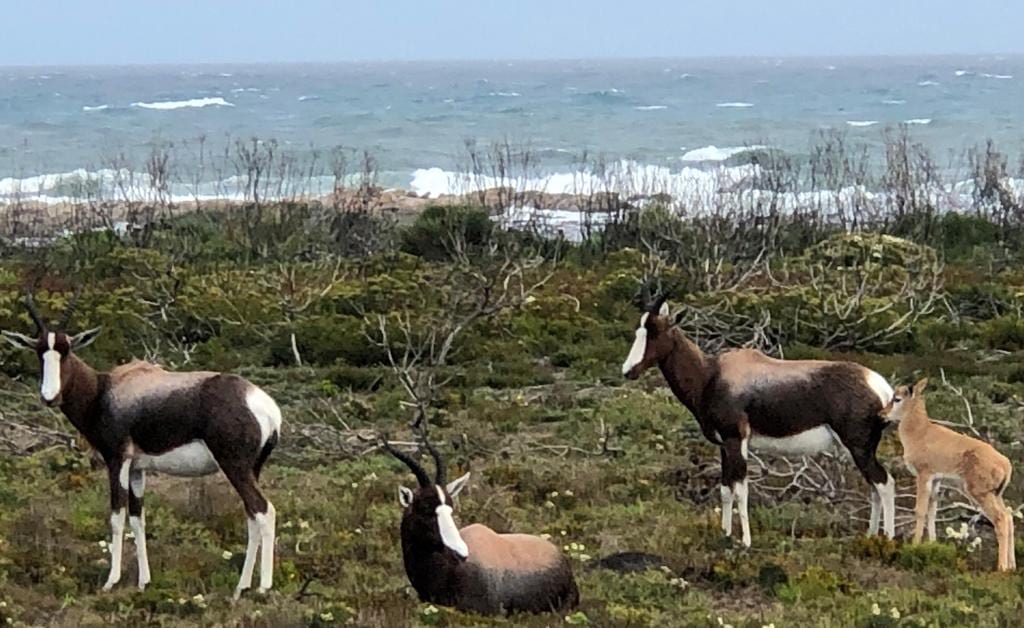 The condition of the road is varied. Much of it is tar, which in a few sections has broken up. Most are on dual-track sand roads suitable for a city sedan. The bikes are all fitted with walk assist which powers the bike at walking speed if guests feel uncomfortable about the condition of the surface.

The equipment used is first-rate. Serviced regularly, only bikes less than a year old are used. After extensive research, we have chosen to use well-known brands such as Giant, which have been established for over 50 years. Known for its comfortable ride, each bike has disc brakes and front-wheel suspension. The road surface includes broken up tar and sand roads. The wide tires make our bikes suitable for this.